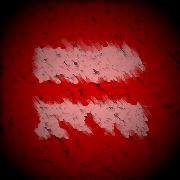 We have a simple rule here at MoreBrains: "If it wouldn't matter when you're huddled together in the corner of a tool shed gripping a bloody crowbar and hoping that the newly risen dead don't hear you then it's probably not worth getting too excited over."  In that situation it just doesn't matter if the guy holding the chainsaw is married to the guy frantically constructing Molotov cocktails.  You'd have bigger problems then and we have bigger problems now.
If you can find love in this crazy, mixed-up world before you're disemboweled and torn to pieces by formerly-living neighbors then we say follow your bliss: marry whom you like.  Remember that matching Katanas make excellent wedding gifts!
Visit the Human Rights Campaign for more information or contact your representative to make your opinion heard.