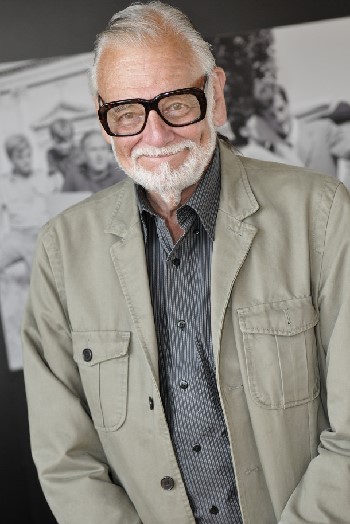 George Romero, father of the modern zombie film, has died at the age of 77. BBC, Variety, LA Times, New York Times, Hollywood Reporter.
"My stories are about humans and how they react, or fail to react, or react stupidly. I'm pointing the finger at us, not at the zombies. I try to respect and sympathize with the zombies as much as possible."
He reportedly died in his sleep with his family close after a short, but fierce, struggle with lung cancer. He, of course, created the modern zombie film with 1966's Night of the Living Dead. Made for just over $100,000, the film went on to earn $30 million at the box office despite heated criticism of its graphic nature.
"I always thought of the zombies as being about revolution, one generation consuming the next."
The word "Zombie" never appeared in the film. He would go on to direct a total of six "Dead" films and inspire countless others.
"My zombies will never take over the world because I need the humans. The humans are the ones I dislike the most, and they're where the trouble really lies."
Thank you, George. You will be missed.