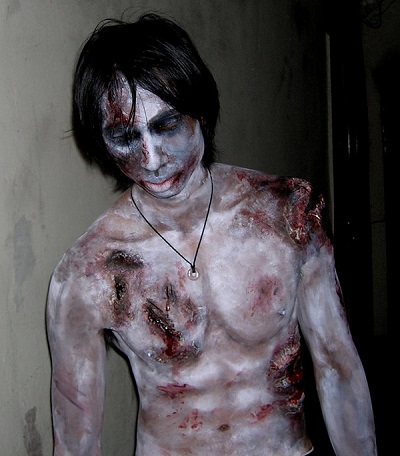 As we're perpetually running low on zombies to use for ZOTW here, we decided to take the easy way out for a few weeks and highlight some of the amazing zombie cosplay available over at DeviantArt.com.
This week is "Make-up Zombie" by FraGatsu.
Full-body zombification! We always should appreciate somebody that goes the extra mile for their art.
(Disclaimer: Images are used gratefully, but without permission. We will strive to meet any requirements of rights holders.)