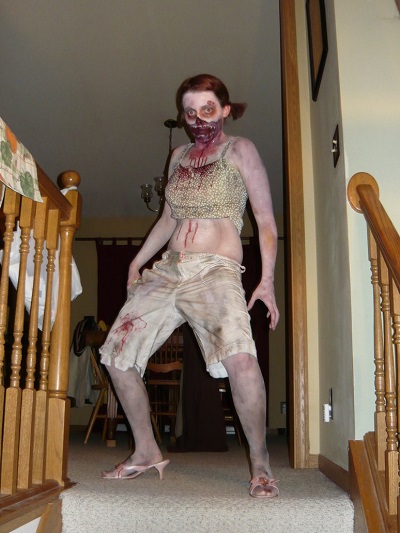 As we're perpetually running low on zombies to use for ZOTW here, we decided to take the easy way out for a few weeks and highlight some of the amazing zombie cosplay available over at DeviantArt.com.
This week is "Left 4 Dead 2 Spitter Cosplay" by Tycho.
The "spitter" was one of the more disturbing zombies to come out of Valve's "Left for Dead" (and that's saying something). This cosplayer nails it so well that we just can't help wanting to headshot her with a shotgun.
(Disclaimer: Images are used gratefully, but without permission. We will strive to meet any requirements of rights holders.)