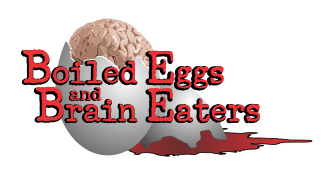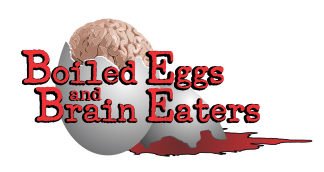 We're kicking off Boiled Eggs and Brain Eaters 2014 (tag: BEBE 2014)!  We got a bit of a late start, but we're fine with that. One of the benefits of creating your own holiday is that there's no reason to get up early for it. There's no rush.
The kids have sullenly raided their baskets and are sitting on the couch like lumps. Teenagers.
We're starting off the movies with something light: "Deadheads". Sounds like it could be fun. From IMDB:
"Two inexplicably coherent zombies awake amidst a zombie attack, and decide to take a road trip to find the one's lost love, unaware they are being chased by the agents of a ruthless company with its own agenda."
We'll be posting activities and mini-reviews throughout the day.  As usual, we"ll do full-length reviews of everything in the coming weeks, but for today, posts will be short and pithy so we can get back to the fun.