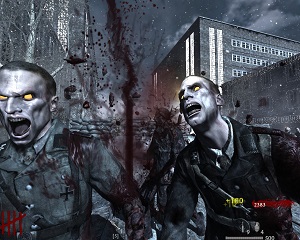 More Nazi Zombies and more video games this week!
"Call of Duty" has featured a popular zombie survival mode in all of it's "Black Ops" titles. If you and a group of friends can survive steadily increasing numbers of more and more powerful zombies you get to… fight more zombies!
Ain't that what them vidya games are all about, really? Doing something to get to do more of something?