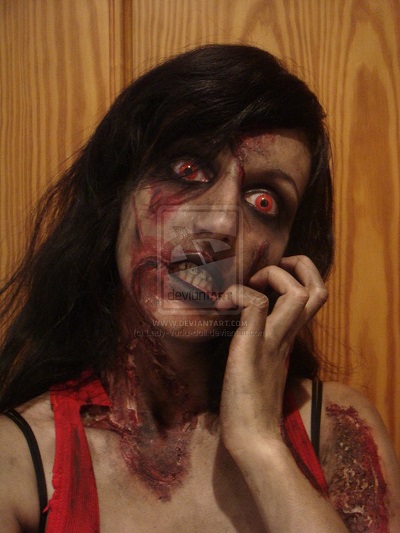 As we're perpetually running low on zombies to use for ZOTW here, we decided to take the easy way out for a few weeks and highlight some of the amazing zombie cosplay available over at DeviantArt.com.
This week is "Cosplay Zombie Re Evil II" by Lady-Vudu-doll.
Great wound work and horribly uncomfortable-looking contacts are definitely two ingredients of a great zombie.
(Disclaimer: Images are used gratefully, but without permission. We will strive to meet any requirements of rights holders.)