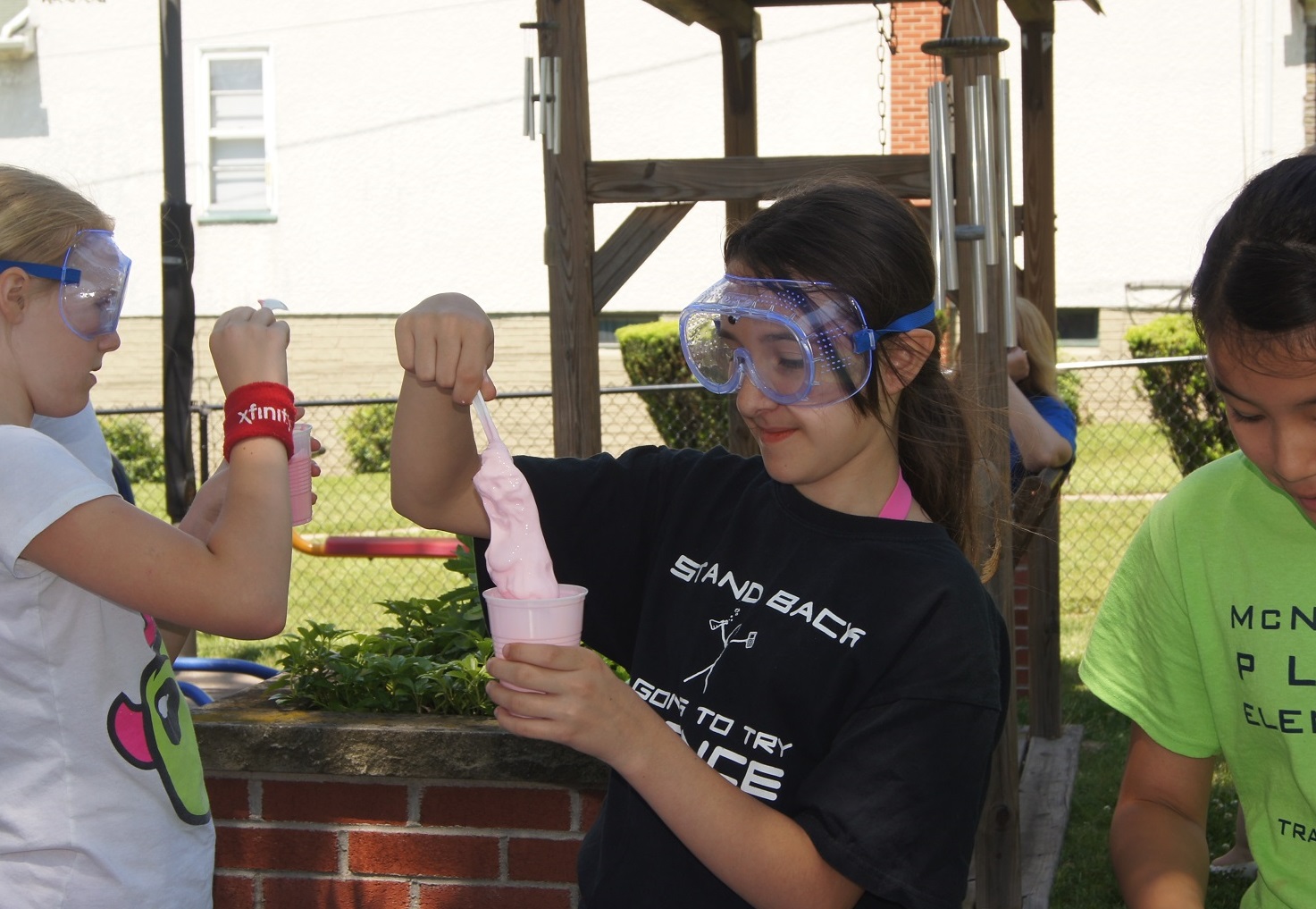 My daughter wanted a "Science Party" for her eleventh birthday.  For one of the activities we let them each create a cup of fake snot.  This is an easy activity that would complement any horror/zombie themed party.
Materials for this include:
Water
Elmer's (or other white) Glue
Borax (a laundry detergent booster, found in the laundry aisle)
Food coloring (optional, but white snot isn't much fun)
Mix 1/8 cup of borax into 1/2 liter warm water.  Mix or shake until (most of) the borax dissolves. Let this cool.  In another container, stir 2 spoonful's of glue and 3 spoonful's of water together (note that we actually doubled this for the results in the pictures).  Add food coloring to decorate.
Finally add a spoonful of borax solution you made earlier and slowly mix.  You should now have some very fine snot!
(Borax is mildly toxic, so don't eat this stuff unless you're already dead.)
Here's a quick video to give you an idea of what you're getting yourself into:
While the little girls in our example chose bright, primary colors we would suggest going heavy on the green, yellow and red for more authentic zombie experience. Have fun!