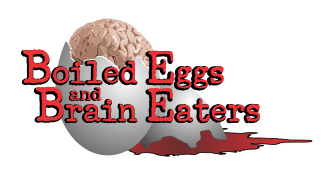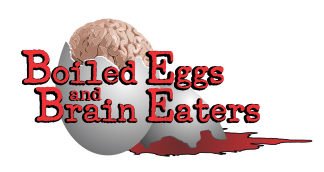 Alas, BEBE 2014, our fifth year, is over!  Five movies, some games and way, way too much food spells "success" to us!
As a handy review let's see how we did according to the four rules of Boiled Eggs and Brain Eaters:
Watch Some Zombie Movies
Check!  Here's the final tally:
Eat Lots of Good Food
We ate way too much Platter's Chocolate, many ugly boiled eggs, zombie cookies. Only a few of the zombie eyeballs lasted until today, but they were a huge success.  To offset the sweets we did a nice ham, mashed sweet potatoes and homemade mac'n'cheese. We should be mobile again sometime tomorrow.
Play Some Games
Check! Our new game, Zombies!!!, was a bit too intimidating to try today, but we're going to set aside some time soon. We did spend time with our favorite pick-up-and-play zombie game, Zombie Dice by Steve Jackson Games. We also tried some ZombiU on the WiiU. We didn't play long, but it looks promising.
We can also highly recommend playing TellTell Games masterpiece, The Walking Dead, as a family. The game is slow enough to support collaborative play, but exciting and well-written enough to keep the attention of those not holding the controller.
Spend Some Time with Those You Love
Check! This was a great year for us. We enjoyed a truly gorgeous day here in Scranton and were able to sit with open windows and doors while we watched the rampaging dead. A nice breeze makes everything better, doesn't it? Everybody had a great time and there were no fights or bickering (something of a minor miracle with two teenagers).
We hope that you had a great day with those you love and were able to fit in a little fun and games.  We also hope to see you here in 2015 which will mark the sixth anniversary of Boiled Eggs and Brain Eaters!