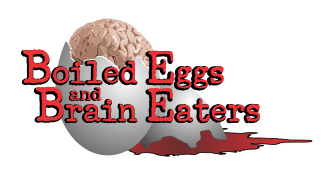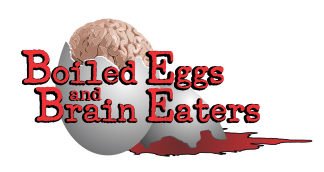 Alas, BEBE 2015, our sixth year, is over!  Four movies, a great short, some games and way, way too much food! Success!
As a handy review let's see how we did according to the four rules of Boiled Eggs and Brain Eaters:
Watch Some Zombie Movies
Check!  Here's the final tally:
Dead Season: A good, classical-themed zombie flick.
The Jones: An excellent short film.
Dead Snow: Red vs. Dead: Best zombie movie we seen in years. Watch this now!
Zombie Hunter: Above average, but let's remember how bad "average" is.
Shaun of the Dead: Perfection. Absolute perfection.
Eat Lots of Good Food
Check! We ate way too much Platter's Chocolate, many ugly Zombie Eyeballs, Brain Jello and Zombie Cookies. We also did Crafty Zombie Cupcakes for the first time and we'll definitely be trying them again.
Play Some Games
Check! Not as many games this year, but we did some Zombie Dice by Steve Jackson Games, but were disappointed with the "School Bus" expansion pack. We got expansions three and four for Munchkin Zombies, but will have to try them out some other time.
Spend Some Time with Those You Love
Check! This was a good year for us. The weather sucked. It was chilly and rainy, but that just meant that it was nicer staying inside. The kids were grumpy and surly, but that's teenagers, may they grow up before we kill them.
We hope that you had a great day with those you love and were able to fit in a little fun and games.  We also hope to see you back here in 2016 for the the seventh anniversary of Boiled Eggs and Brain Eaters!